Kitchen Cabinets Las Vegas, NV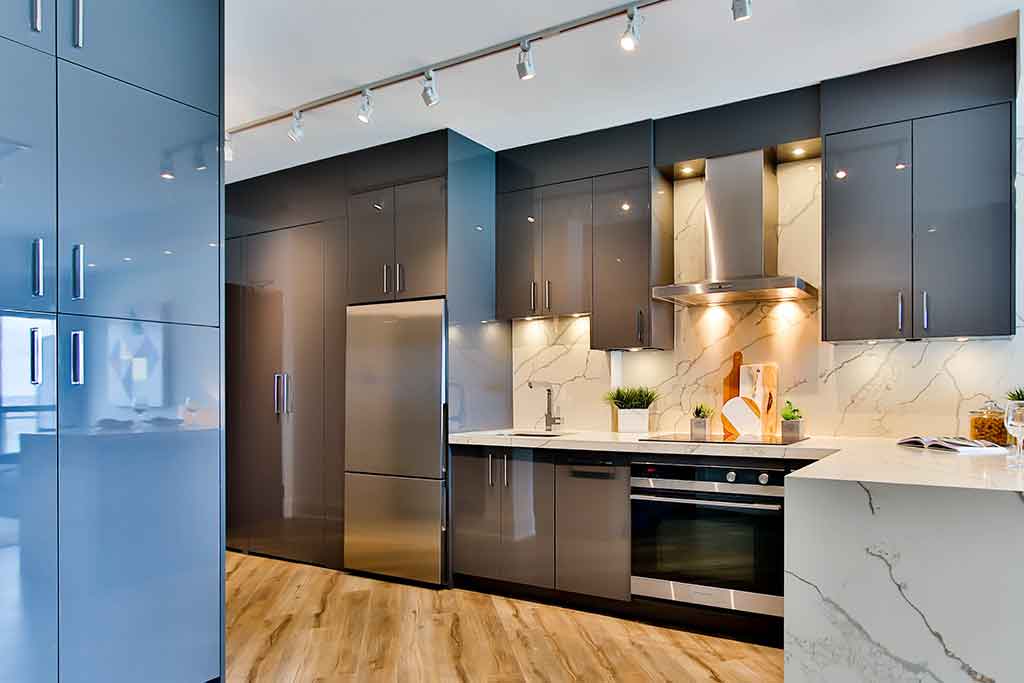 Kitchen Cabinets Las Vegas, NV
Our company has been serving the Las Vegas community for years, and we take pride in our commitment to excellence and customer satisfaction. Our team members are highly skilled and experienced in all aspects of cabinetry, from design to installation. We believe in using only the highest quality materials and techniques to ensure that your cabinets are not only beautiful but also durable and long-lasting.
At our core, we value honesty, integrity, and transparency in all our client interactions. We believe that communication is key to a successful project, and we strive to keep you informed and involved every step of the way.
Services
Residential Kitchen Cabinets
Your kitchen is the heart of your home, and we understand the importance of having a functional and beautiful space. Whether you're looking for a complete kitchen remodel or want to update your cabinets, we've got you covered. Our team will work with you to design and build custom cabinets that fit your style and needs, using only the best materials and techniques.
Commercial Cabinetry
We also specialize in commercial cabinetry for businesses of all types. From retail stores to restaurants, we can design and build custom cabinets that meet your specific needs and requirements. Our team understands the importance of functionality and durability in commercial spaces, and we will work with you to create a solution that is both practical and visually appealing.
Custom Designs and Installations
We can make it a reality if you have a specific vision for your cabinets. Our team has experience with a wide range of styles and materials, and we can create custom designs that fit your unique preferences. We also offer professional installation services to ensure your cabinets are installed correctly and securely.
Cabinet Refacing and Refinishing
If you're happy with the layout and functionality of your cabinets but want to update their appearance, we offer cabinet refacing and refinishing services. This is a cost-effective way to give your cabinets a fresh new look without the expense of a complete remodel. We can match the color and style of your existing cabinets or create a new look altogether.
Kitchen Cabinets Las Vegas FAQs
What materials do you use for your cabinets?
Our cabinets use only the highest quality materials, including solid wood, plywood, and MDF. We also offer a variety of finishes and hardware options to customize your cabinets to your liking.
How long does the installation process take?
The installation process varies depending on the scope of the project, but we strive to complete all installations as efficiently as possible without sacrificing quality. We will provide you with a timeline for your specific project during the consultation process.
Can you provide a 3D design of my kitchen before installation?
Yes, we use state-of-the-art software to create 3D designs of your kitchen before installation. This allows you to see exactly what your cabinets will look like and make any necessary changes before the installation process begins.
Do you offer financing options?
Yes, we offer financing options to make your project more affordable. Contact us for more information on our financing options.
Can you match the color of my existing cabinets?
Yes, we can match the color and style of your existing cabinets or create a new look altogether. Our team will work with you to create a solution that meets your specific needs and preferences.
Do you offer a warranty on your products?
Yes, we offer a warranty on all of our products and installations. We stand behind our work and want you to be completely satisfied with your new cabinets.
How do I schedule a consultation?
You can schedule a consultation by contacting us via phone, email, or our online contact form. We will work with you to find a convenient time to discuss your project and provide you with a free quote.